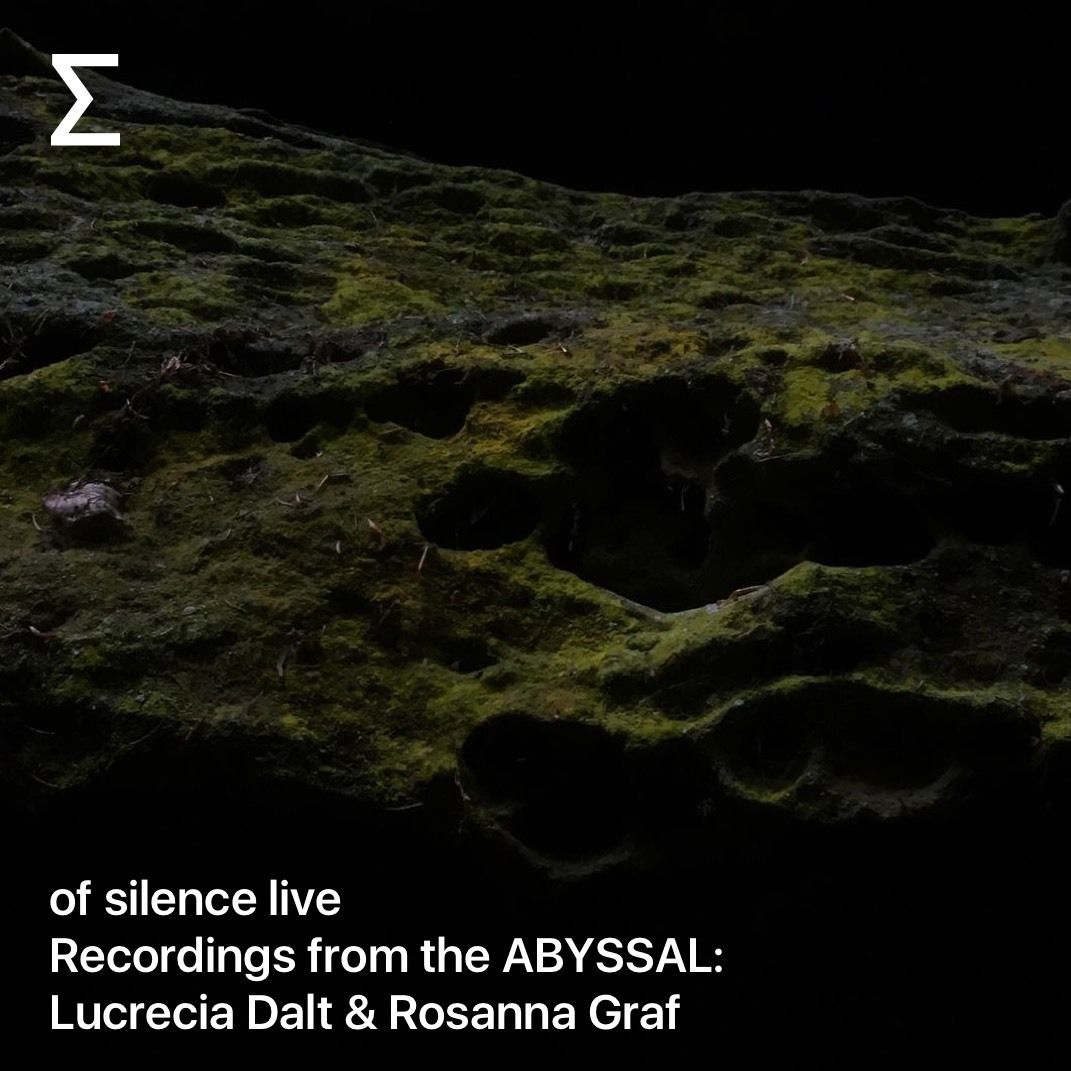 29/01/21 of silence live – Recordings from the ABYSSAL: Lucrecia Dalt & Rosanna Graf
The ABYSSAL is an ongoing programme on the verge of the real and digital, broadcasting from the Bar at Kunstverein Harburger Bahnhof in Hamburg. The programme is curated by Mitko Mitkov, a Hamburg-based artist who invites various musicians, performers and artists to present their written contributions, sounds and live recordings.
On November 28th, 2020, Lucrecia Dalt was a live guest at the ABYSSAL.
Lucrecia Dalt (born 1980, lives and works in Berlin) is a musician and sound artist. Her work is inspired by fictional worlds, poetry and geology. Her sound works were heard internationally, including in the Issue Project Room, Pioneer Works in New York, the Museum of Modern Art in Medellín and the Mies van der Rohe Pavilion in Barcelona.
lucreciadalt.bandcamp.com
lucreciadalt.com
Rosanna Graf (born 1988, lives and works in Hamburg and Berlin) is a video artist, performer and photographer. Writing and a fascination for the magical and disorderly are central to her work. Her artistic works have been showed in the Deichtorhallen Hamburg/Sammlung Falckenberg, Kunstraum Kreuzberg, Berlin and the Kunstverein München, among others.
rosannagraf.com
↓ Download