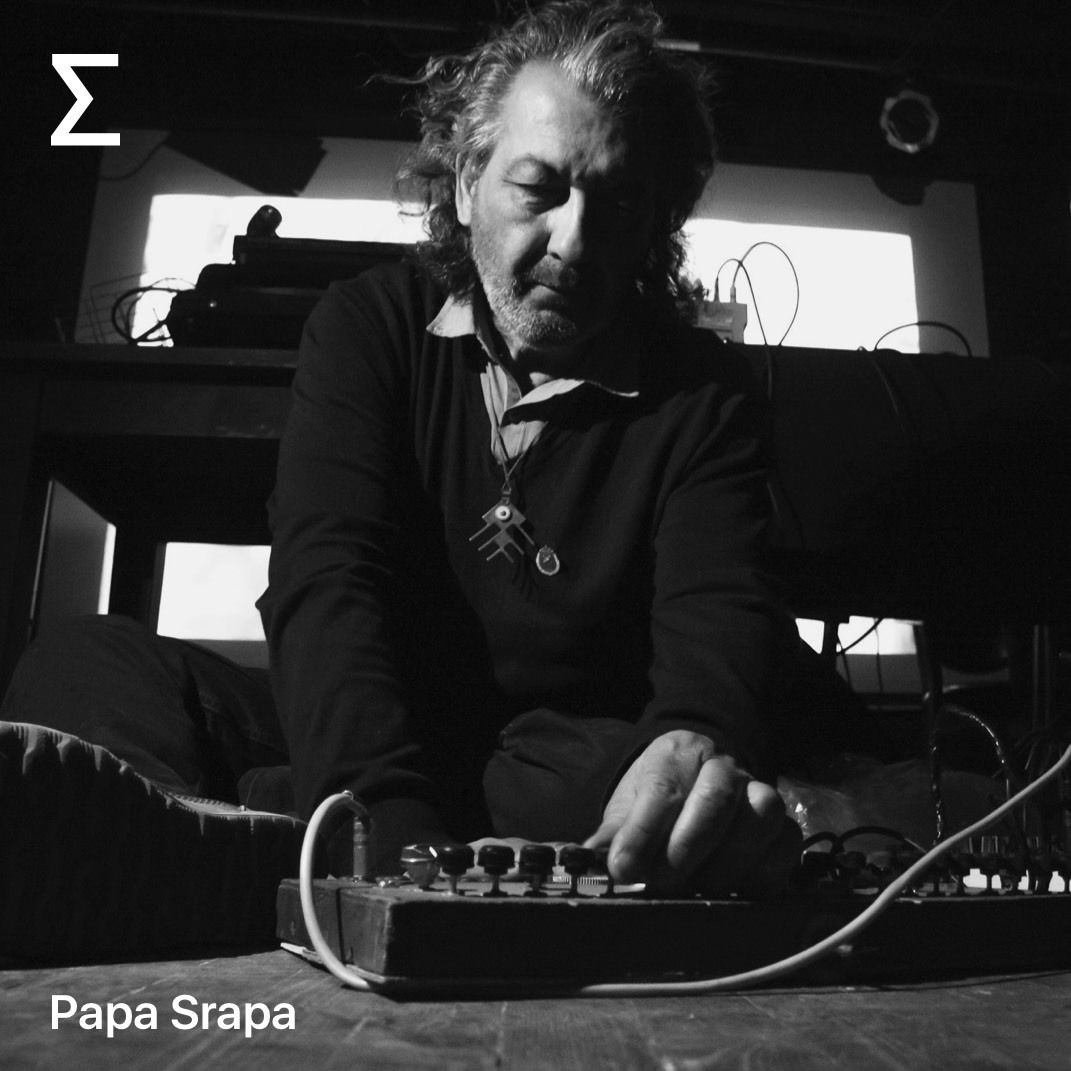 09/12/20 Papa Srapa
Live recording by Eduard 'Papa Srapa' Srapionov (b. 1961), an innovative and eccentric Russian experimental/noise sound artist from Rostov-on-Don, primarily known as a designer and creator of peculiar DIY synthesizers, electroacoustic instruments, and various music/non-music interactive objects and sculptures, often built from junk, cheap toys, household items, etc.
Srapionov began his career in the eighties as an audio/light engineer and stage technician for Valery Posidelov's band Day and Evening («День и Вечер»), as well as a bassist for several jazz ensembles and rock groups – most notably, Zazerkalje. Since the early 2000s, Papa Srapa began performing solo with an array of unique self-built electroacoustic instruments, synthesizers, drum machines, effects processors, heavily modified turntable with prepared records, and various unidentifiable sound objects.
Most of his recordings are self-released on CDr – often each copy has a unique handmade artwork and cover design. Papa Srapa also released a few limited edition albums on Ginjoha (Japan), Kotä and Nazlo Records (Russia).
↓ Download