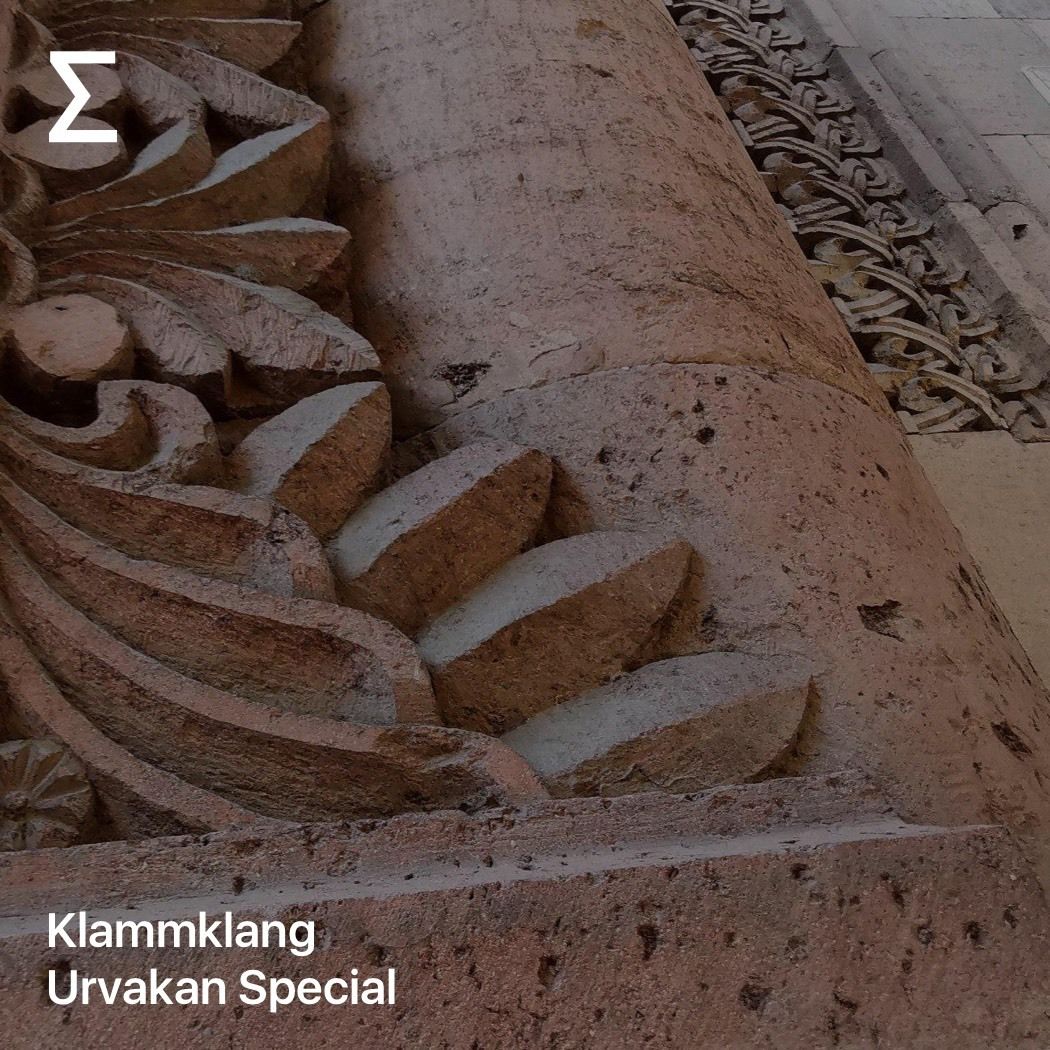 29/04/19 Klammklang – Urvakan Special
Special episode of Klammklang show is dedicated to Urvakan Festival which is to happen in Yerevan, Armenia during May 3-5th — mixed by Stas Sharifullin, one of the festival's curators. His mixtape features some tracks from the participating artists, including new and unreleased material.
Find out more about the festival at urvakan.com
Featured artists:
AGF & KP Transmission, Anna Homler & Alessio Capovilla, Arash Azadi, Art Crime, Aseptic Stir, Auguste Vickunaite & Hugo Esquinca, Elektricheskaya Sobaka, Evitceles, Jessica Ekomane, John Object, L, Mana, Margenrot, Mårble, NUM, nystagmus, Rupert Clervaux & Anna Homler, Russell Haswell & Sue Tompkins, Sergey Kuryokhin & Sergey Letov, Vardan Harutyunyan, ZULI & MSYLMA, Zurkas Tepla & инфх.
↓ Download