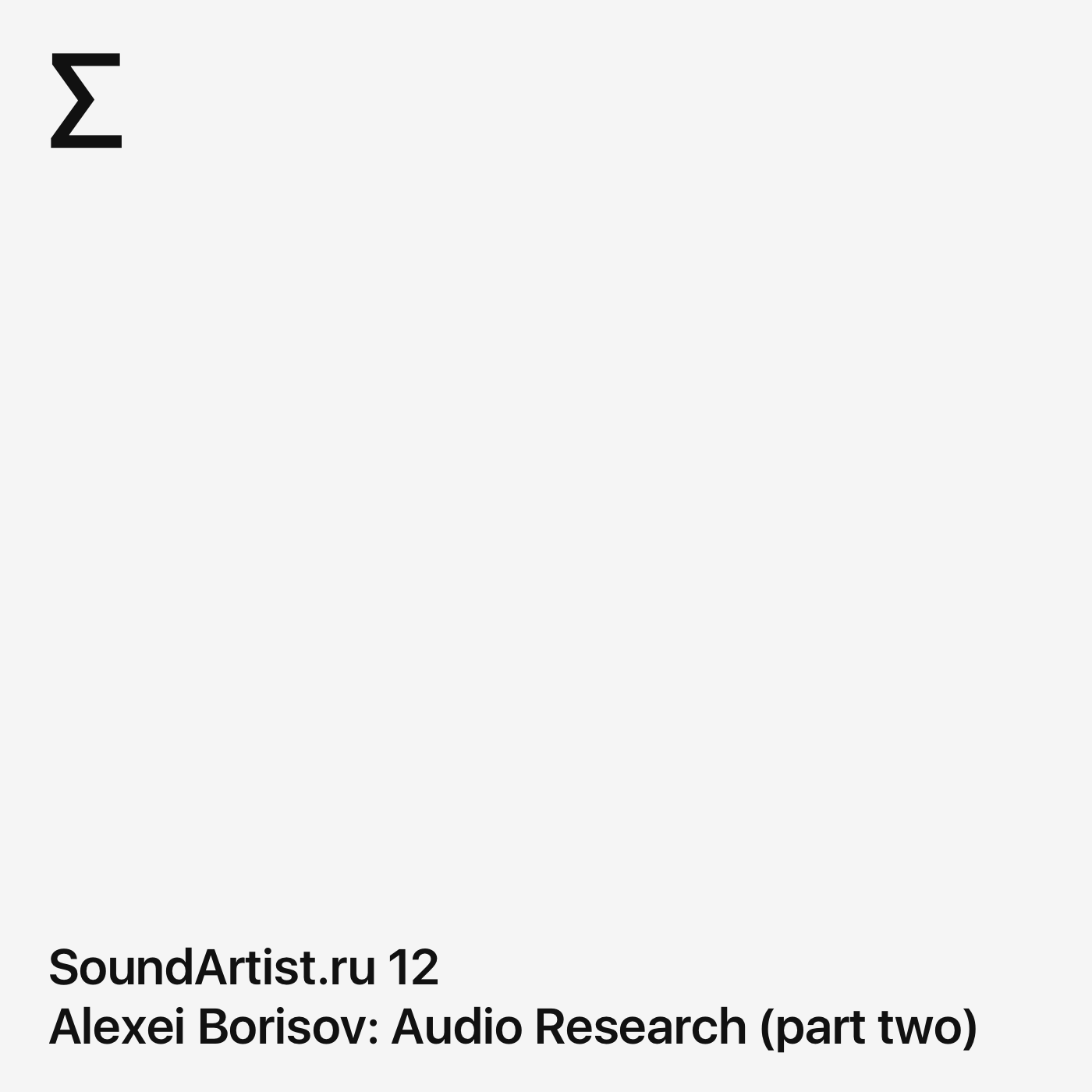 21/04/20 SoundArtist.ru 12 – Alexei Borisov: Audio Research (part two)
Alexei Borisov:
"This compilation is representing psycho geographic aspect of my work.
"All tracks/fragments have been recorded during my visits to different cities over the last 5-7 years. I tried to reflect the local atmosphere, reality, myths and traditions using a cheap radio set and some musique concrète technique. Another important aspect of this selection is the use of human voice as an instrument, plus poetry and spoken word experience as an integral part of each performance. For example, the very first track is based on voice of Alexey Kruchjonikh and his poetry, recited by myself.
"The selection of devices is mostly the same for all tracks: diy sound sources by VTOL and PAPA SRAPA, Pocket operators, Kastle micro modular, Rock and Play Phrase Sampler by Ibanez, cassettes and micro cassettes with Sony cassette players and dictofones, different microphones, MF3 Buddha Machine, Zoom drum machine, guitar effects, fm/am radio receiver, Rolls mixer etc."
Audio fragments by Alexei Borisov:
1. DADA100 - live at Sound Museum, Petersburg 2016
2. On the radio - Berlin/Moscow 2019
3. Radio Saga - Stockholm 2017
4. Live at Noge Underground - Yokohama, Japan, December 2017.
5. Live at Istanbul Noise Fest - Turkey, November 2019
6. Live at Cave, Moscow, December 2019
7. Live at West Germany, Berlin, January 2020
8. Live in Rostov On Don, 15.11.2014
9. Live at Floating Sound Gallery, Alexandrinka New Stage, Petersburg, 24.02.2015
10. Live at Niigata, Japan, December 2017.
11. Live at Ftari, Tokyo, Japan, December 2017.
↓ Download