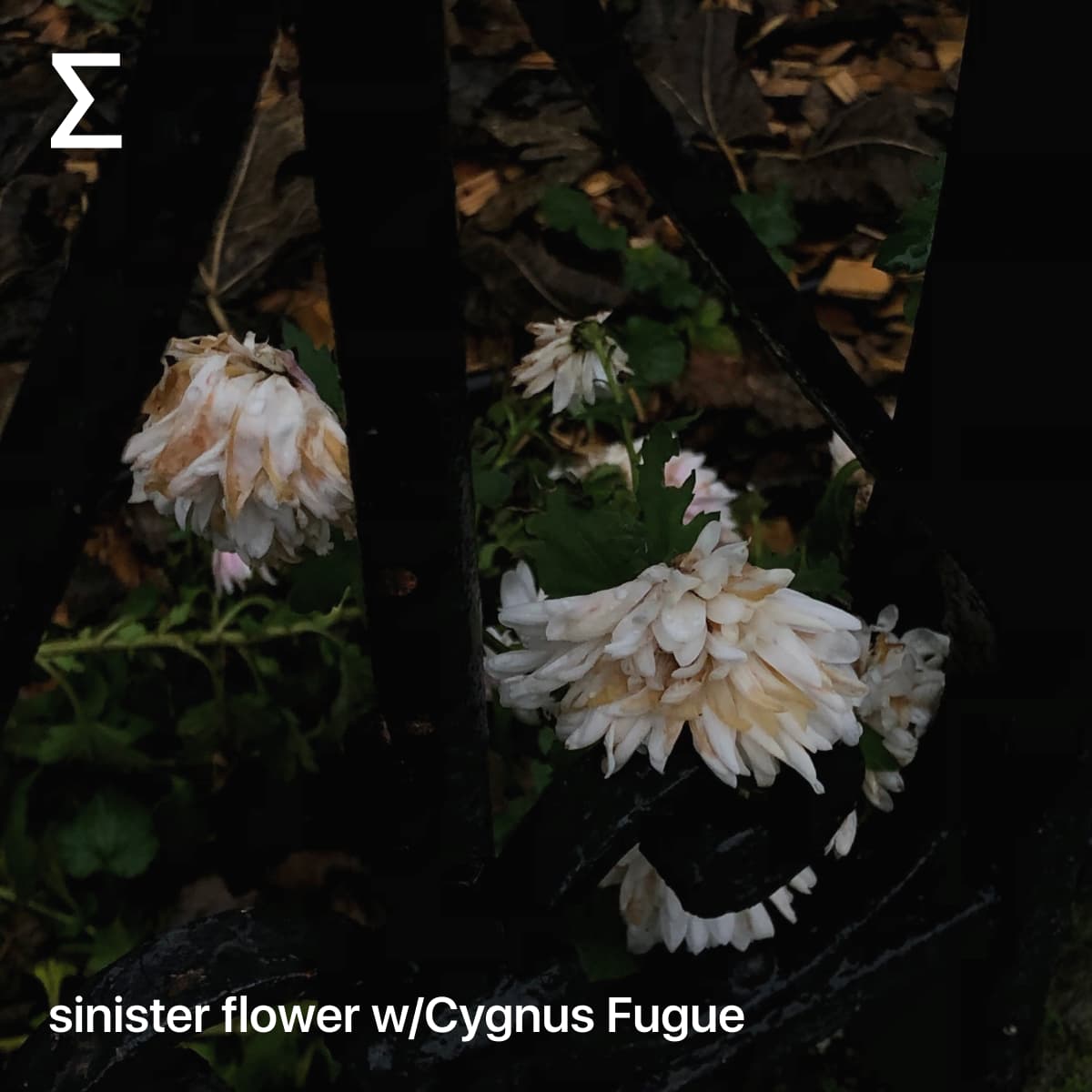 11/04/23 sinister flower w/Cygnus Fugue
For the second episode of sinister flower, Cygnus Fugue shares a selection of ambient and experimental pieces where rustling and melodic sounds fade in and out transporting us into a sensory state surrounded by a deep contemplative atmosphere.
Cygnus Fugue (Johanna Castellon) is interested in the phenomenological movement of music, the way it is experienced by strangers simultaneously across time zones, the evolution of song meaning over time. Object-oriented ontology plays a role in her views of music as related to place or things.
Tracklist:
Sleepy People- Microstoria
Sea Glass - Human Mesh Dance
In the Fog II- Tim Hecker
Signals- Seefeel
Headphonics 0/0- Ryoji Ikeda
SOTRS- Caterina Barbieri
Firelight- Steve Roach
Il Mio Tormentor - Biosphere
Water Copy - Hiroshi Yoshimura
79s 83w- Sleep Research Facility
↓ Download