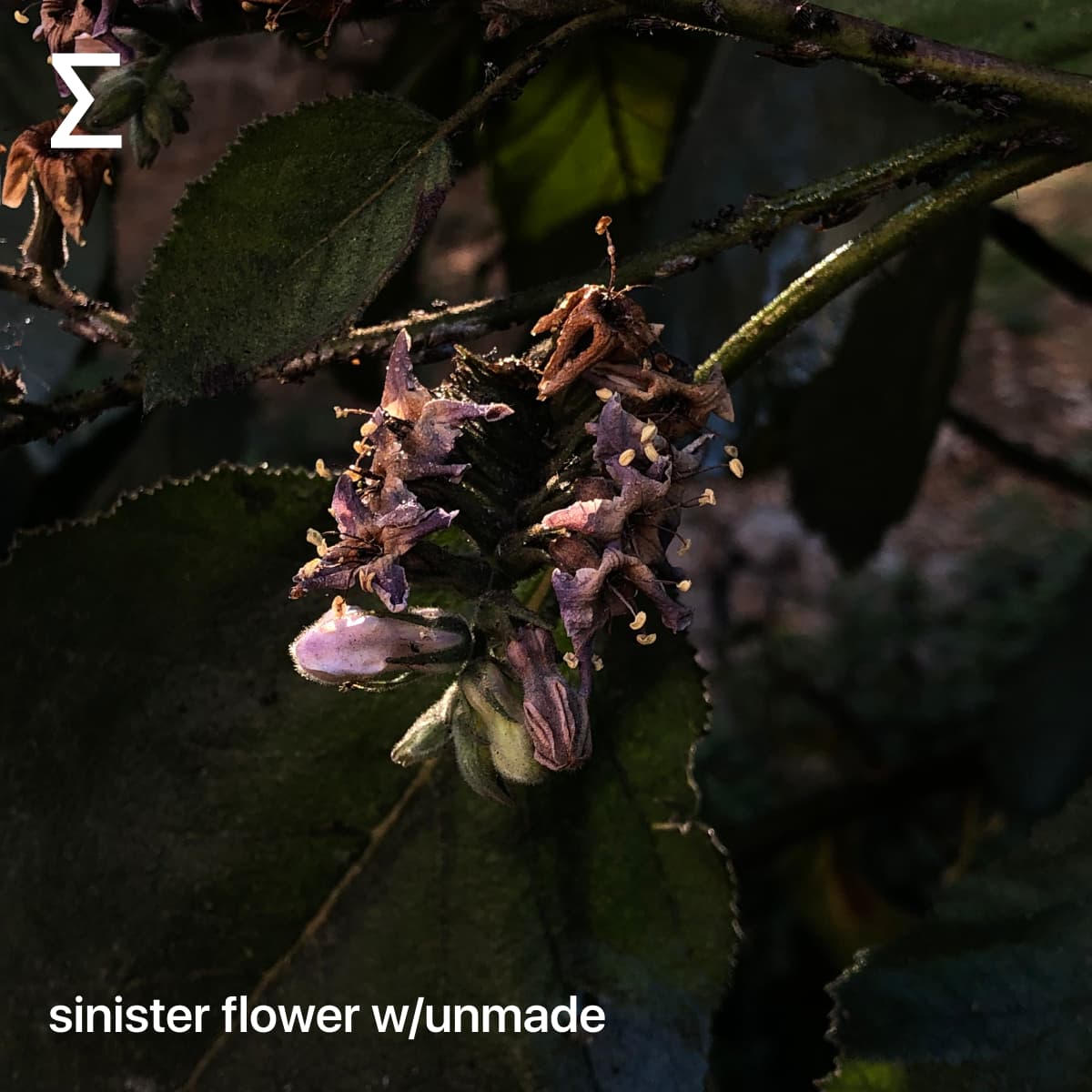 14/03/23 sinister flower w/unmade
unmade is a poet, theorist and dj based in Mexico City. She focuses her creative practice in the exploration of referential writing and affective flows.
As an introduction for the 3rd season of sinister flower, unmade creates an assemblage of abstract sounds to explore the notion of dissolved memories as a theoretical possibility where memories, fictions and encounters resonate together to help us escape the constraints of engaging with time as a linear experience.
Tracklist:
dj lostboi - SEE INSIDE
Grant Chapman - Silence
Burial - Strange Neighbourhood
Jefre Cantu-Ledesma Hand Written Letter
Sally Decker, Briana Marela - A new sense
Jefre Cantu-Ledesma - Love's Refrain
dj lostboi - to 7691
Huerco S. Chun-Kee Player
Rachika Nayar - Marigolds & Tulsi
Oliver Coates - Memory Opening
Ekin Fil - Still Numbers
Halftribe - Sacred
Francesca Burattelli ft. Alezander Holm - La Stanza
Yves Tumor, Croatian Amor - Economy of Freedom
Two Lone Swordsmen - Constant Reminder
Jefre Cantu Ledesma - Speaking Corpse II
Vanity Productions - Luxembourg Garden
↓ Download