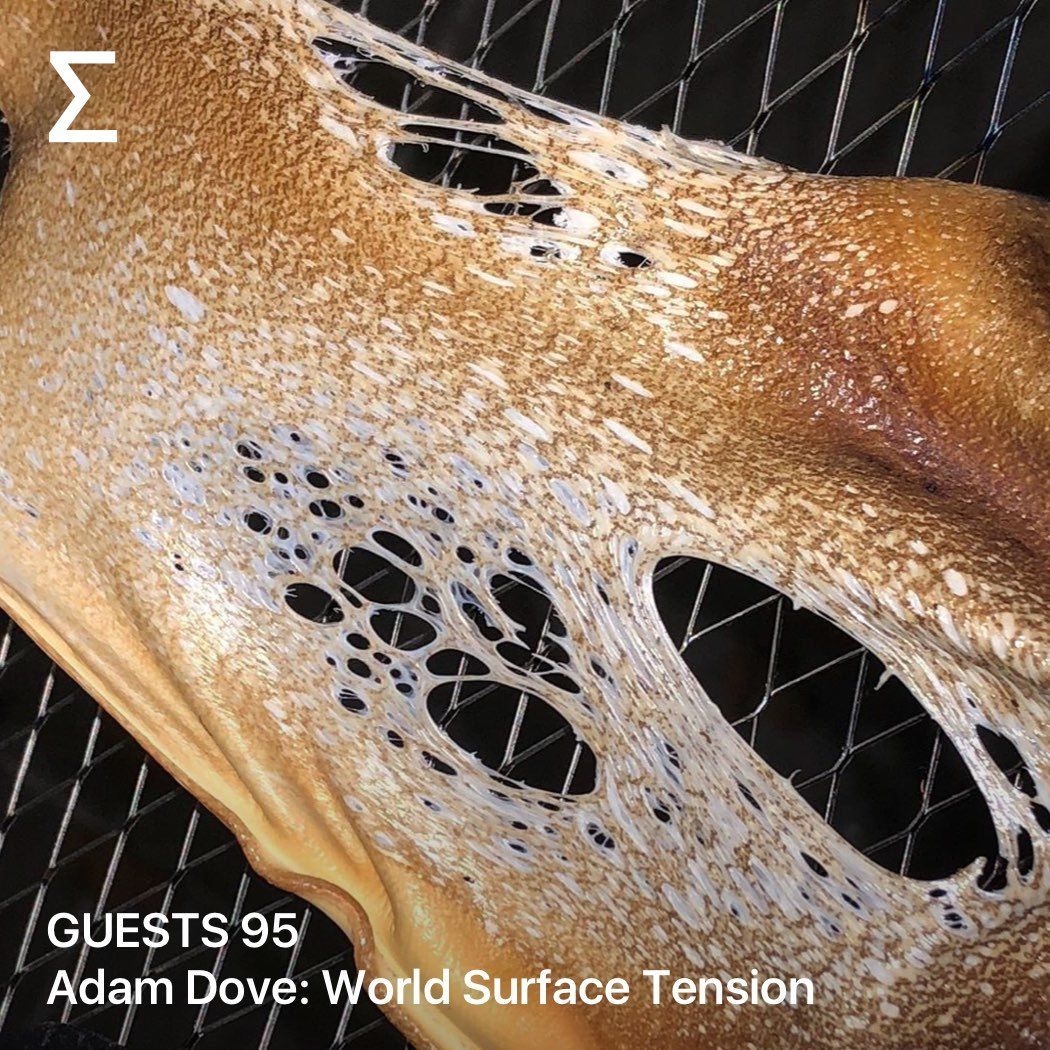 31/01/20 GUESTS 95 – Adam Dove: World Surface Tension
Adam Dove is a London and Paris based sound artist and experimental musician. His work is ambient with elements of harsh sound design, noisy textures and swooping soundscapes.
The mix opens up with two unreleased tracks by eyemeasure which will be part of a collaborative split release with Adam on record label Cherche Encore by Blue Maignien and Harry Murdoch. It also includes 4 unreleased tracks and an audio snippet of Adam's 5-min sound installation titled Rebirth is Necessary inspired by a world that we aim to control with technology.
Tracklist:
eyemeasure - Ochen
eyemeasure - Mad Men
Adam Dove - Other People
Tim Hecker - Trade Winds, White Wheat
Keru Not Ever - Mon dos contre ta mezzanine (après Monk Feldman)
Éric La Casa - Le Havre
Adam Dove - Search Field
Adam Dove - Endless Path of Memory
Racine - Quelque Chose Tombe II
Adam Dove (sound installation) - Rebirth is Necessary
Keru Not Ever - Fold
Nico Niquo - (In My) Solitude
Misty Picture - Fire Marble Domes
Éric La Casa - Liège
Mor Air - In Solidarity With Ghosts [Genot Centre]
Otik - Theia [DEXT Recordings]
inugami - Blackeberg
Åre Gone - Enter The Void [Melting Phase Records]
Adam Dove - You Changed
↓ Download